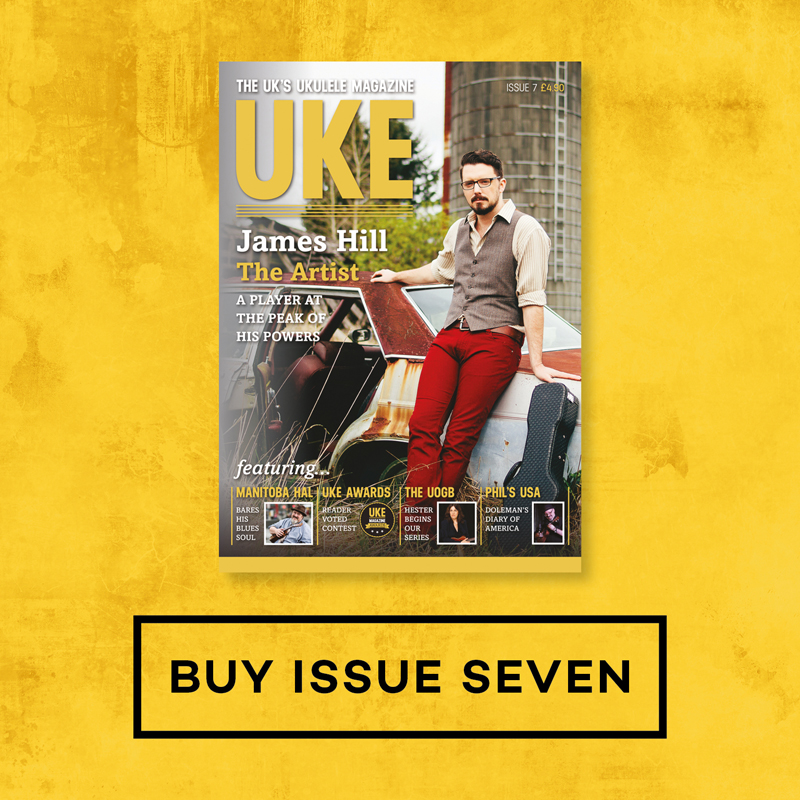 UKE Magazine
UKE Magazine Issue Seven - September 2016
Issue Seven has a release date of September 2016, the 9th of that month, to be exact!
We'll feature an extensive interview with genre-defying artist, James Hill. Completing a Canadian double, we'll also have the story of Manitoba Hal Brolund. Representing the UK will be Hester Goodman, who kicks off a series of interviews with the individuals who make up the Ukulele Orchestra of Great Britain. And not forgetting, we have an feature with folk musician Martin Simpson.
In a globetrotting edition, we'll look at the uke scene in Japan, hear about Phil Doleman's time in the USA and catch up with Rob from Southern Ukulele Store, as he talks to the key uke-makers in Hawaii.
To try at home we have more tab from Sam Muir and Phil Doleman, as well as two new contributors with an American folk song and Flamenco piece to learn.
And there's the first details of the UKE Magazine Awards, a celebration of the best of the uke world, at home and abroad.